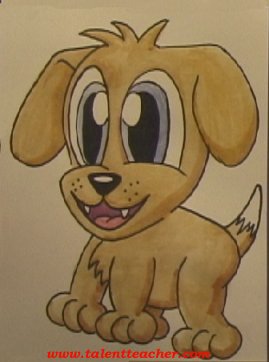 Here is a great cartoon dog. If you follow some basic cartoon rules you can make anything into a cartoon. This style has a head about the same size as the body and eyes bigger than half the head.Scroll down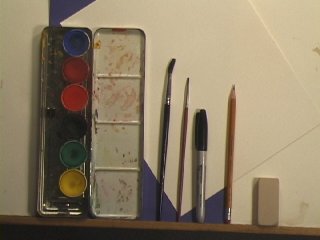 Here are the tools you will need. Go get a regular children's set of watercolors, a #6 hair brush, a #1 hair brush, a medium fine point permanent black felt tip marker, a pencil, and eraser, 8 and 1/2 by 11 inch poster board, and some water.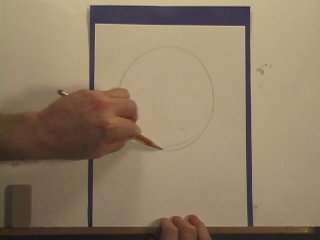 Find the center of your vertical paper and make a circle starting from the center. Leave enough room for some ears on the sides and a tuft of hair on top.
THE ART POEM